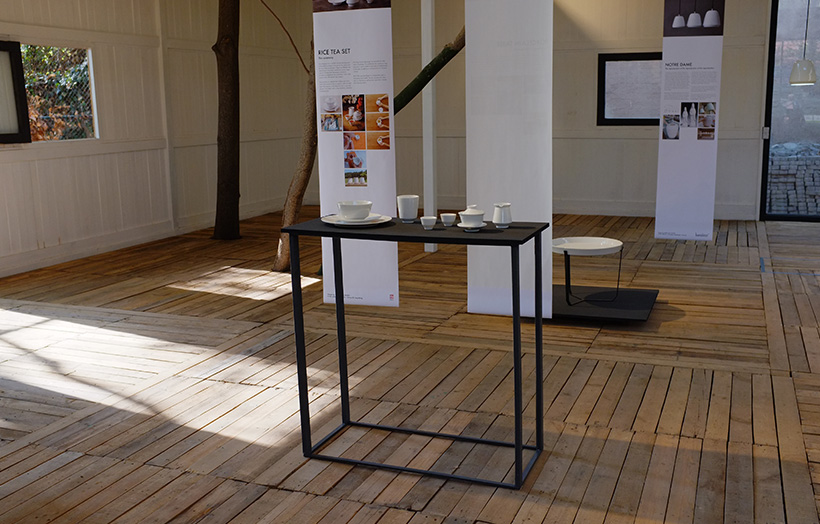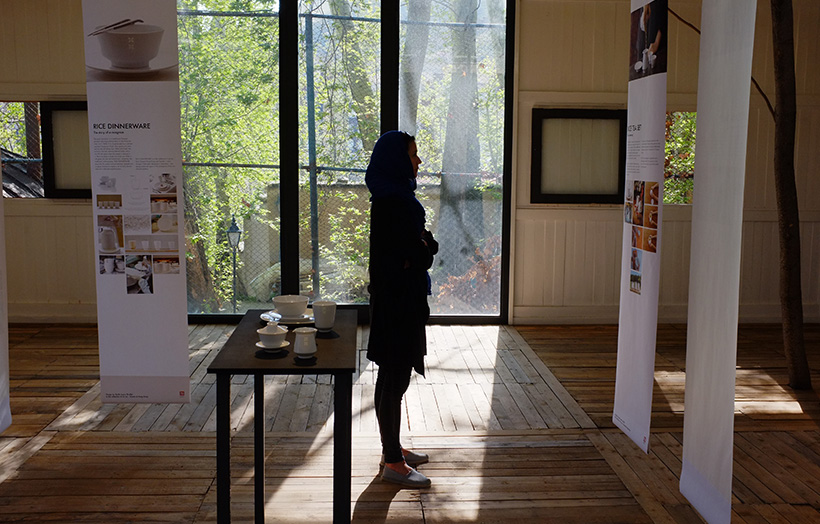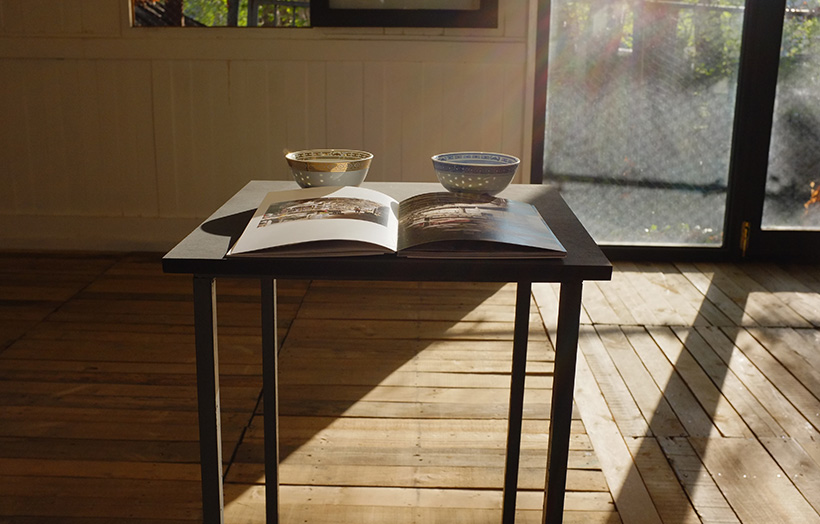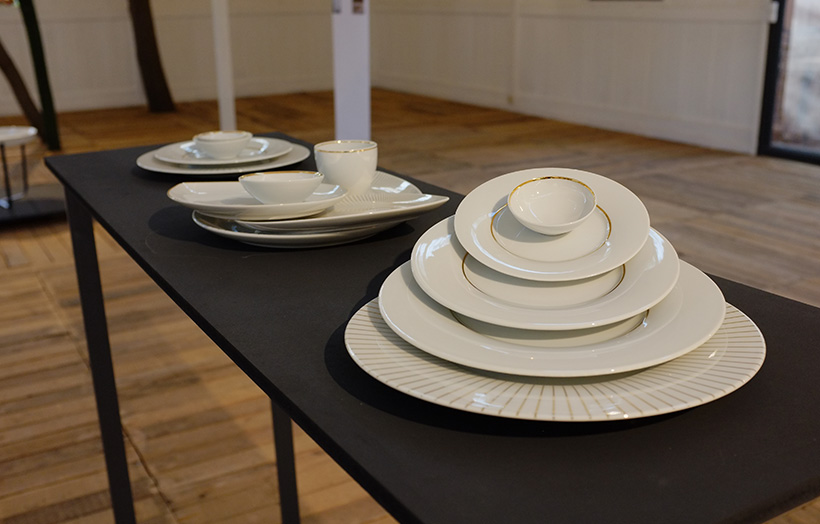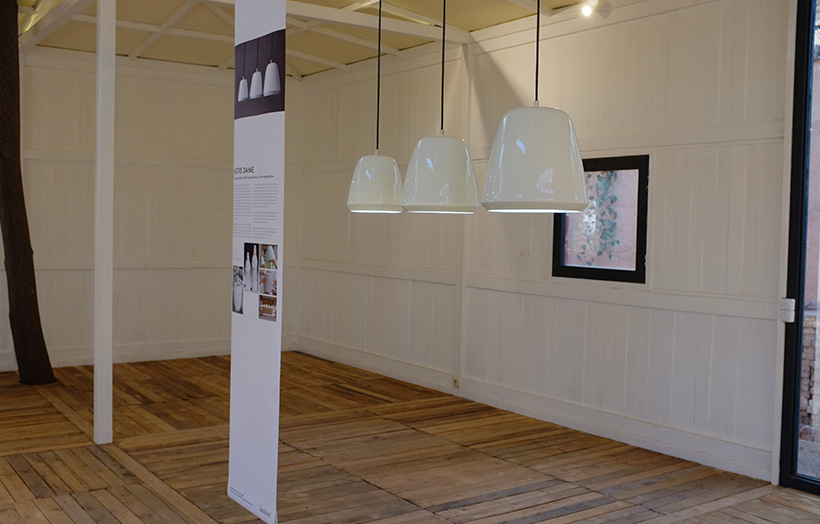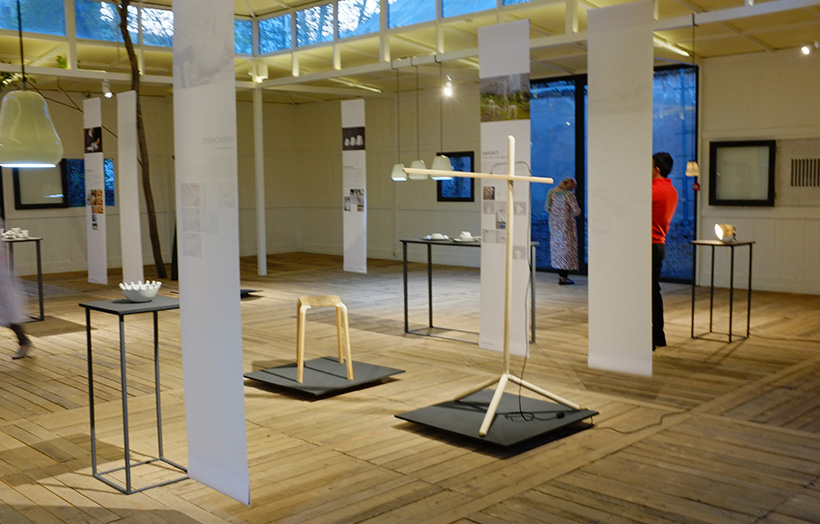 Made for Millions
Exhibition @kaaf Institut // Tehran
kaaf Institut // Tehran
No 36, Sizdah chenar alley,
Darakeh Boulevard, Beheshti University Square ,
Tehran
21.4.2017 – 12.5.2017
Opening: Friday 21.4.2017
Made For Millions
Laura Straßer & Benedikt Gnadt
The exhibition Made For Millions shows the work of the two German designers Laura Straßer and Benedikt Gnadt presented by Raf Projects at Kaaf Institut from 21. April to 12. May 2017 in Tehran, Iran.

Laura Straßer is a porcelain designer, whose works are almost made exclusively with the material porcelain. Benedikt Gnadt is an industrial designer who is concerned with both traditional production methods and new production techniques such as 3D printing.

Design is defined by its context and is characterized by development and production processes. Design should serve the need of the people. As the society and the need of the people is constantly changing, design has to adapt to that. Gnadt and Straßer have different approaches here: the work of Straßer usually begins with a story and anecdote from the history and tradition of porcelain production. Gnadt's designs are based on an economic and process-oriented approach.

In addition to selected works by the two designers, the exhibitions will also reveal the inspiration and the development process. This opens up the possibility for visitors to get to know the history and design methods behind the products. For the exhibition, the two designers have for the first time created a joint work, which will now be shown as a premiere in Tehran
---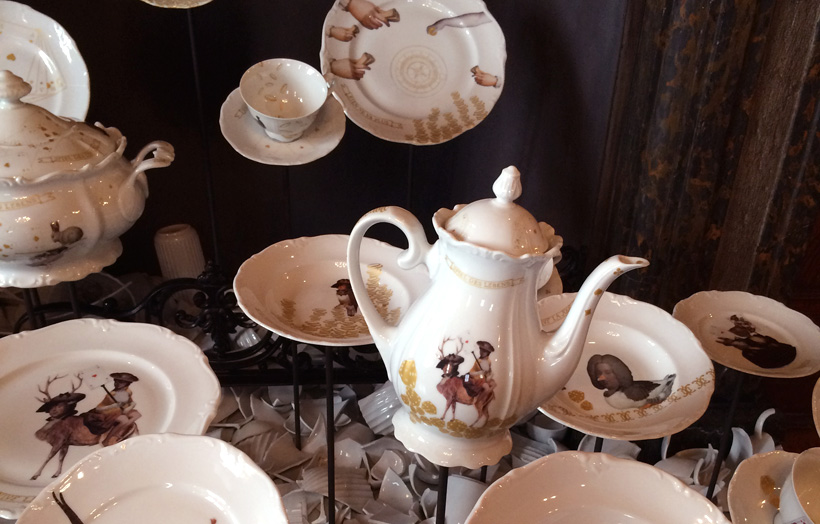 Edition Schloss Molsdorf
White gold for the exhibition Full House
Porcelain collection with handmade collages
40 pieces

Created for the exhibition
FULL HOUSE
Molsdorf Palace
Erfurt /Germany
20.6.2015 - 20.9.2015
Edition Molsdorf is applied on the porcelain collection "New Baroque" of Porzellan Manufaktur Reichenbach
The porcelain edition Molsdorf was created on the occasion of the exhibition FULL HOUSE at Molsdorf palace. The multi-part dinner service makes reference to the ornaments and motifs in the palace rooms and the associated self-aggrandizement of the erstwhile owner, Count Gotter.
Count Gotter was a gambler and owed a part of his fortune to the two-time winnings in his time just invented lottery. To this and other anecdotes, the edition Molsdorf refers.
The service is decorated with handmade collages, each piece is unique and its "plate story" arises at the moment of decoration.
For the Molsdorf palace banquet hall, the service was assembled in an installation. With the so called Schwarm the porcelain was pouring forth from the fireplace, however this retells the palace legend of how, once upon a time, the ceiling painting in the Molsdorf banquet hall could be lowered and used as a floating table.

For further queries, you are welcome to write an email.
---
MADE IN CHINA
Exhibition Galerie erstererster Berlin
The Makkah of porcelain is the city of Jingdezhen, China. Here, traditional ceramic production has evolved for centuries, and processing has been brought to perfection. Fascinated by the uniqueness of this place, I spent several weeks there. The exhibition MADE IN CHINA shows personal impressions, inspirations, findings and objects by Studio Laura Straßer that were inspired by this journey.
---
Back from China – Travel Diary
Chinese Salon – finds from China
10. April 2014 - 25. May 2014
Exhibition at Akademie Schloss Solitude, Stuttgart

During my stipend at Akademie Schloss Solitude this exhibition took place. The exhibition was showing a collection of finds from Jingdezhen/ China and my developed objects and designs inspired by these finds.
---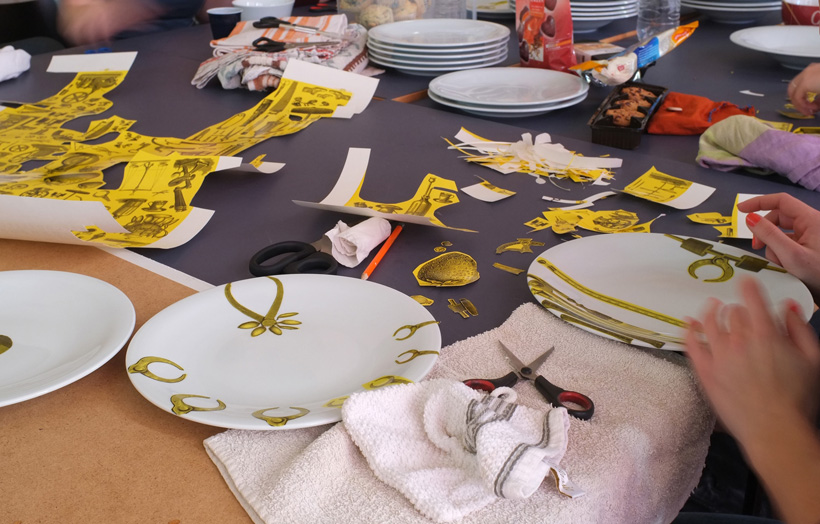 Making of Edition 2G13
White gold for Bauhaus-University Weimar
For the 20 years jubilee of the faculty Gestaltung/Bauhaus-Universität Weimar, the porcelain patter 2G13 was developed. Within a Ilmgold workshop, students of the Bauhaus-University made pattern collages by hand on almost 260 porcelain pieces. Every plate is unique, every
cup is inimitable.The porcelain was sponsored by KAHLA Thüringen Porzellan. The porcelain dish ware 2G13 was used at the evening dinner events during the jubilee festival.
---
Making of Edition Akademie Solitude
In 2013 Studio Laura Straßer developed a porcelain collage pattern exclusively made for Akademie Schloss Solitude in Stuttgart/Germany. By using sceneries and scans and pictures of local fauna and flora, the
pattern became a particular and willful porcelain decoration. Each pattern is a hand-made collage - so every plate is unique, every cup is inimitable.
---
Lampion - Making Of
"Lampion" is manufactured in Jingdezhen. The particular relief technique, that decorates the upper part of the lampshade, produces a stunning visual effect that only becomes visible when the lamp is switched on. The result is possible thanks to waver-thin, bright white porcelain of which the lamp duo is made. Production of the so called
eggshell cladding is an old Chinese tradition. During firing the highly breakable mass doesn't crack due to a special porcelain clay mixture. The local factory that has been selected to manufacture the lamp duo, is specialized in eggshell porcelain and each piece was produced with best care and attention.
---
Deep Blue - Making Of
Using traditional production technique the new edition of porcelain vases for Ilmgold was also made in Jingdezhen.The vases are real pottery ware and are not made by slip casting. During production process slight differences in form or size may occur, which means each piece of the collection is unique.
The new vase is a variation of a traditional model from Yuan dynasty (1271-1368). It is garnished with cobalt blue decorations. Ilmgold decorations typically are a bit crooked and this time they get etched onto metal printing plate in order to be printed as underglaze blue decoration on filmy paper. Using the transfer paper, the blue decorations get rubbed onto the white mass by hand. The blue decoration melts during firing into the glaze and achieves its distinctive aesthetics, which is also remarkable for old Chinese porcelain.
---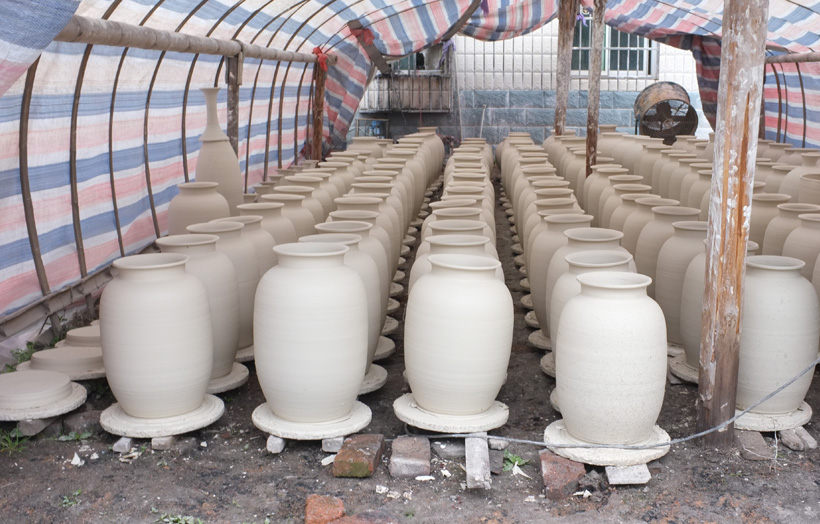 Made in China With Love - Travel diary
The cradle of porcelain is in China. Over centuries traditional ceramic production has evolved and processing has been brought to perfection. I have spent one month in Jingdezhen in China, the birthplace of porcelain, to develop new designs with local craftsmen.
During a one month visit I had the opportunity to work with local craftsmen on two of my new designs.
---
Designpreis Deutschland 2011
Studio Laura Straßer was selected for the Design Price - Newcomer. Thank you!
---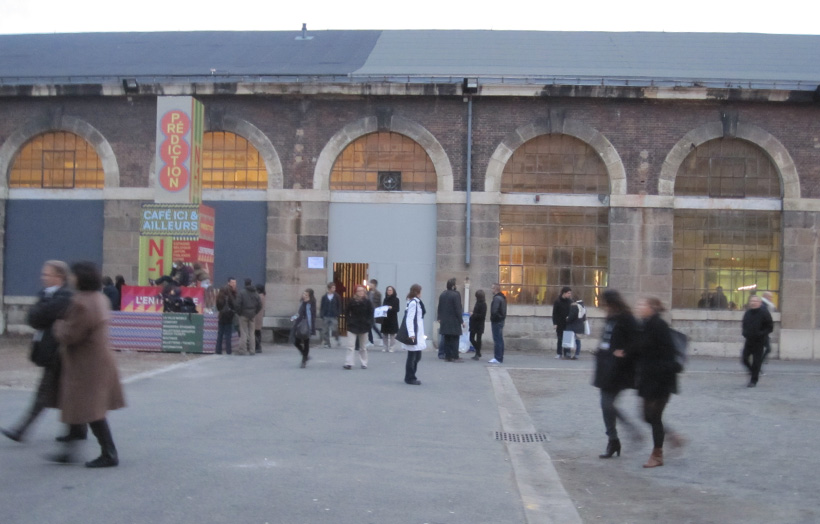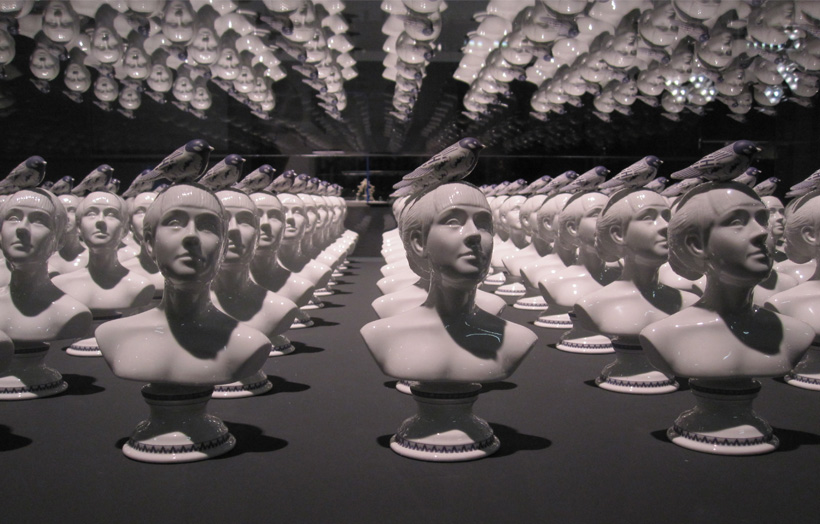 Biennale Internationale Design 2010
With Love From China is part of the exhibition "Prédiction" at the Biennale Internationale Design 2010 in Saint-Étienne/ Frankreich. The exhibition was curated by Benjamin Loyauté. The Biennale takes place from 20 November - 5 Dezember.
Besides "Prédiction" there are several other exhibitions to see, amongst others: "Comfort" by Konstantin Grcic and "Between reality and the impossible" by Dunne & Raby.

---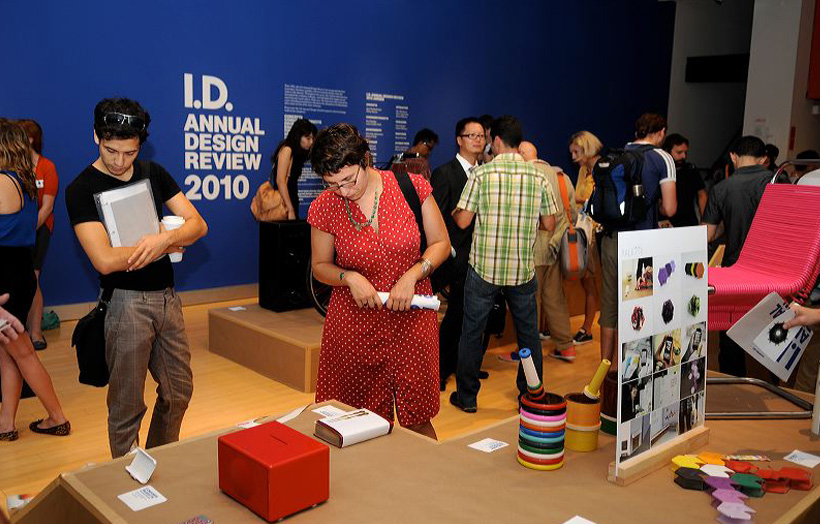 I.D. Annual Design Review 2011
"Mosaique" in New York! On the occation of the honorable mention of Mosaique at the ID Annual Design Award the porcelain set was presented in New York. The exhibition was running 30 August - 10 September.
Place: AIGA National Design Center, 164 Fifth Avenue in New York City.
Next stop of the exhibition is the HOW Design Conference in Chicago, 24 - 27 June 2011.
---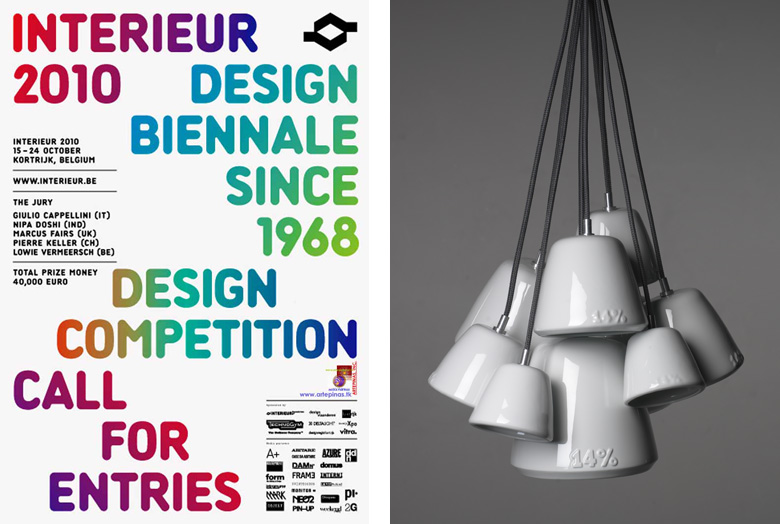 Design Biennale Interieur 2010
---
Kulturjournal Thüringen
A lot of words about my favorite material. Thanks to Kultur Journal Mittelthüringen!
---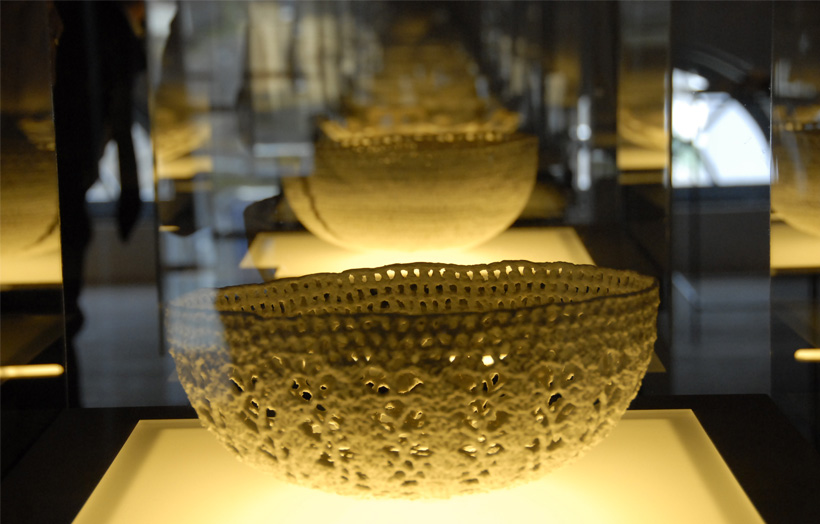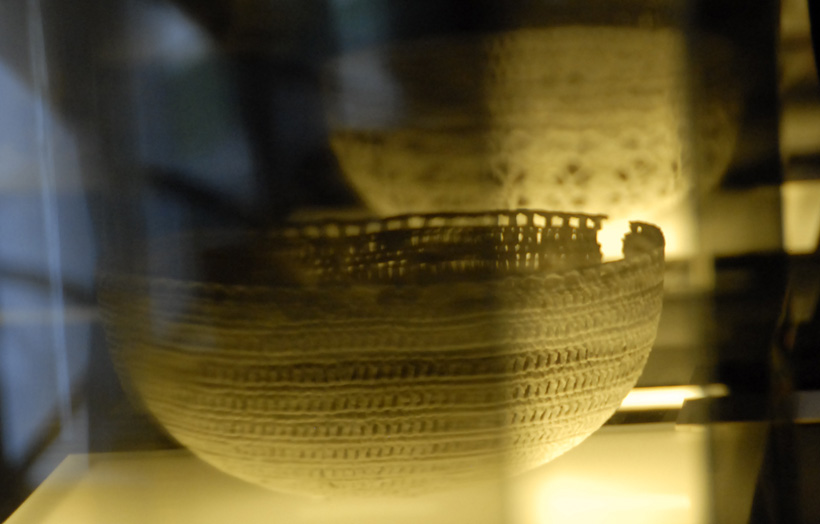 Königstraum Massenware
With Love From China is part of the exhibition:
"Königstraum und Massenware. 300 Jahre europäisches Porzellan" / "A King's dream and massproduct - 300 years of european porcelain"
Porzellanikon Selb und Hohenberg a.d. Eger
24.04.2010 - 02.11.2010
---
Quadrature in the USA!
Quadrature at: Design Deutschland 2010. Veranstaltet vom Rat für Formgebung
Places: Salone Del Mobile, Mailand, Italien
ICFF, New York, USA
---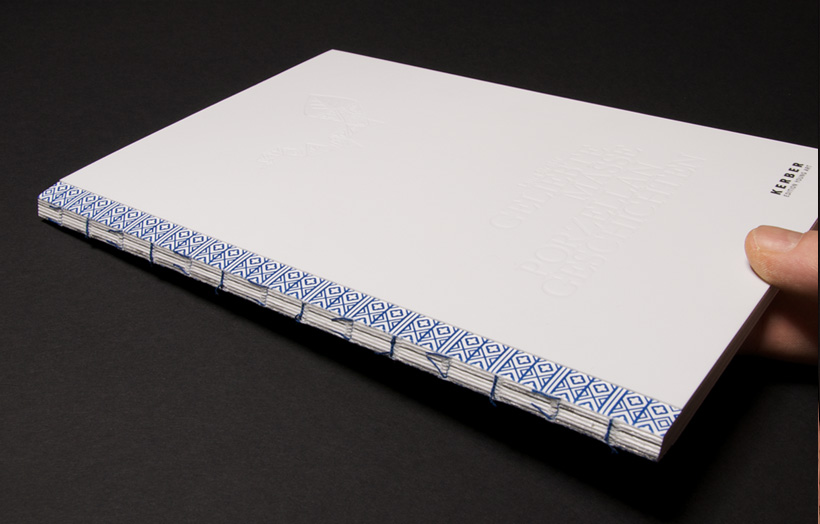 Geliebte Masse / Beloved Material
This little catalogue was published on the occation of the exhibition "Geliebte Masse - Porzellangeschichten von Laura Straßer". The exhibition was shown at the GotheStadtMuseum Ilmenau and was curated by Dr. Silke Opitz. Graphicdesign of the catalogue was done by Ramon Grendene.
Thanks!
The catalogue was published at Kerber Christof Verlag.
Hardback: 54 pages
Language: German/English
Kathrin Kunze, Silke Opitz
ISBN: 978-3866783621


---