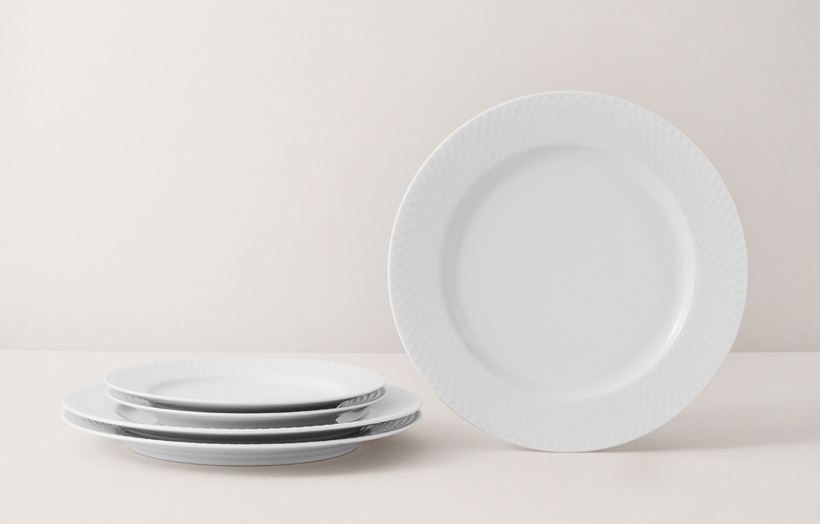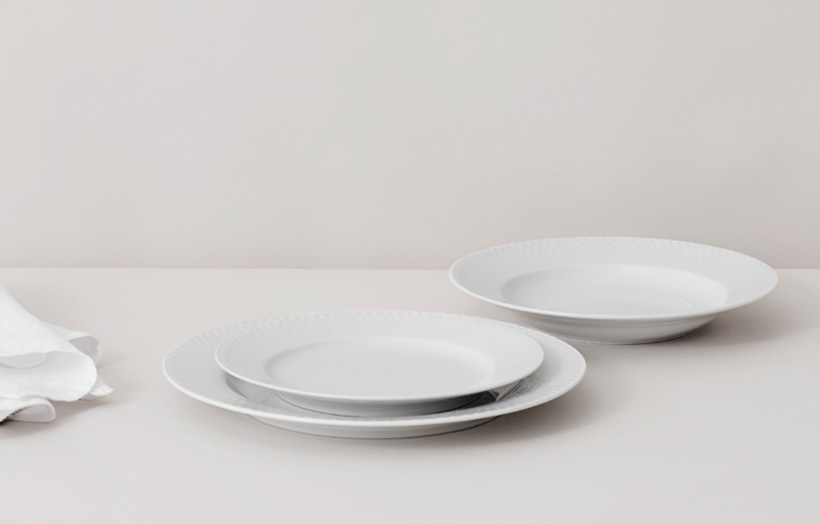 Rhombe Collection
Clean lines, pure white porcelain and patterns from the archives. Rhombe is a tribute to the classic dinner set.

This marks the beginning of a new series from Lyngby Porcelain. A classic dinner set with a subtle re-interpretation of a familiar pattern. When the full series is revealed it will cover everything you need for beautiful table decorations. Some items will be striking and voluminous, others will have few, fine and elegant details. At first, three key items are introduced: Lunch plate, Dinner plate and Soup plate.
At the centre of the series is the Rhombe pattern. The pattern originates from the large design archive of Lyngby Porcelain and had its debut on the popular series, Danild from 1961. Back then, the pattern was printed on the porcelain as transfermarks, but in the new and updated 2014 version you'll see the pattern placed as reliefs on the rim of the plates. It adds a beautiful and classic look to the plate, and a pleasant tactile experience, while also ensuring a good grip.